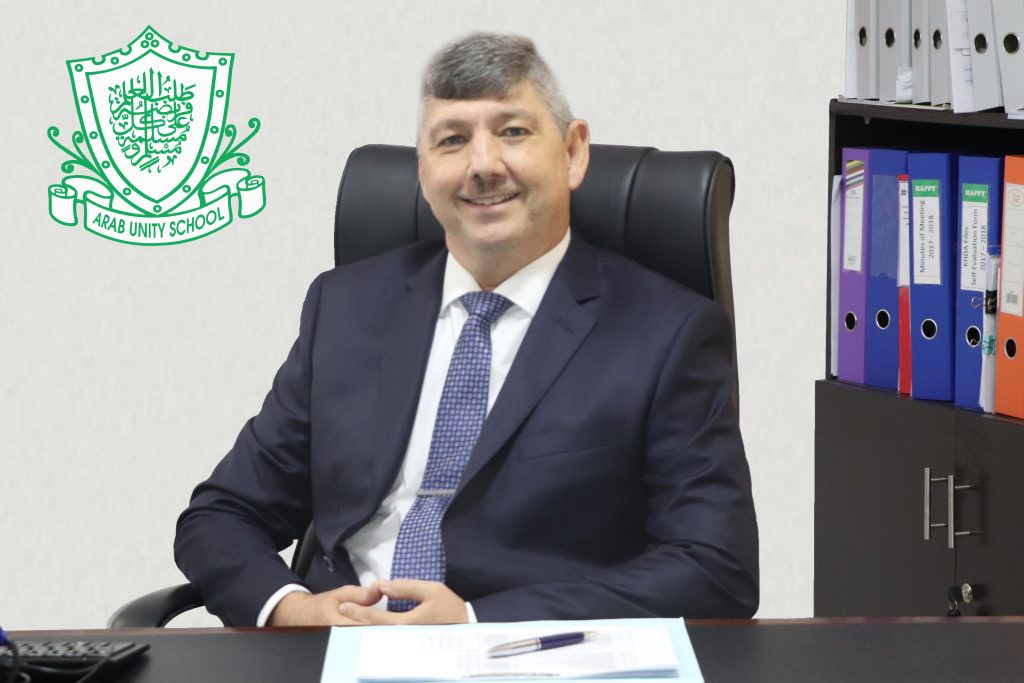 Mr Murphy is an experienced K-13 Principal, having held various educational leadership roles in both South Africa and the Middle East through which he has developed expertise in the English National Curriculum, IB Curriculum and the CBSE Curriculum. He is the holder of a BSc, BSc (HONS), PGHED and M.Ed.
Most recently, he has had the responsibility for mentoring and coaching Emirati and expat senior leaders and he has built a track record of successfully raising standards in public schools in Abu Dhabi. His experience as a Principal includes heading an IB/British Curriculum international school in Dubai and as the Chief Academic Officer of a group of international schools in Al Ain that followed the English National and CBSE curricula.
His passion is to provide the best quality educational opportunities for all students to enable them to see their learning as limitless and to enjoy their school learning experiences in the process.
Leonard Murphy has been living in the UAE for the past 13 years with his wife and three children who have since joined the workforce in Abu Dhabi and Dubai. As a father of children with very different and unique gifts and talents, he appreciates the importance of providing quality educational opportunities for all students to ensure they blossom and grow.